Elke Wake up in It match tussen een gast en een artiest is anders. De hier beschreven ervaringen van gasten en artiesten zijn geen voorspelling of garantie voor nieuwe matches. Hoe het uitpakt geef je zelf mee vorm!
Every Wake up in It-match is unique. The experiences of guests and artists do not give predictions or a guarantee for future matches. Both guest and artist influence and shape the experience!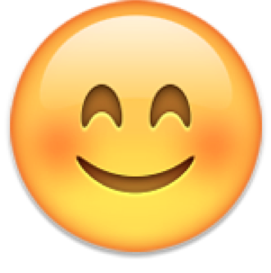 ►I had to trust Wibbine and Judith to make the right choice. The element of surprise was part of the adventure – and well worth each little moment of suspense after ringing the doorbell without knowing what to expect once that door swings open. Not only were my hosts a perfect match for the theme of the festival, they effortlessly succeeded in making me feel right at home, enhancing and deepening my experience of the event and the city.
►Super leuk. We hadden wel een klik met elkaar. Op vrijdagavond zijn zij met z'n tweetjes op pad geweest. Ik heb hun geadviseerd m.b.t. locaties waarvan ik dacht dat het bij hun paste. De volgende ochtend hebben we nog 3 uur aan de ontbijttafel zitten kletsen over van alles en nog wat. Van zaterdag op zondag logeerden ze niet meer bij ons, maar op zondag zijn we wel met hen naar het EK voetbal wezen kijken in Paddy's, een Ierse pub. Kortom, echt heel leuk.
►We really enjoyed our accomodations and breakfast with our host and her boyfriend.
►Ik had een hele leuke en aardige gast! Muzikaal en vol vragen en enthousiasme. We hebben genoten van het concert van Michelle David en zijn daarna tot laat uitgegaan, oa. met wat vrienden die toevallig ook betrokken zijn bij mijn muziek. Mijn gast is de volgende ochtend vroeg mee geweest naar Utrecht, ik moest daar een koor-workshop verzorgen voor MBO Utrecht (waar de Herman Brood Academie, waar ik voor werk, aan verbonden is). Hij heeft nog meegezongen en vond het erg leuk. Ik had zaterdagavond een klein optredentje maar toen zat hij natuurlijk op NSJ. Al met al een superleuke ervaring, ik heb geboft met mijn gast :)
►We hebben weer ontzettend zitten (en liggen) genieten, bedankt voor weer een mooi avontuur!
►Ik vond het een geslaagde avond, een leuk stel. Ik had ook mazzel want ik nam ze mee naar een concert dat top bleek te zijn. Meer dan alleen prachtige muziek, heel bijzonder in de zaal en op het podium.
►The musicians you matched us to were wonderful hosts, we had a great time talking to them! As always, Rotterdam has been amazing.
►Was een gezellige dag. Aardige man, meegenomen de stad in, had er voor de jeu met wat vrienden & vriendinnen afgesproken en hem erin betrokken. Pakte goed uit!
►Wij willen elke dag wel ontwaken in jazz!
►Breakfast lasted well into the afternoon, as we discussed the couple's projects and listen to samples of their music.
►There is no other way you could immerse in the theme, spirit and energy of a festival so completely, in such a short space of time.